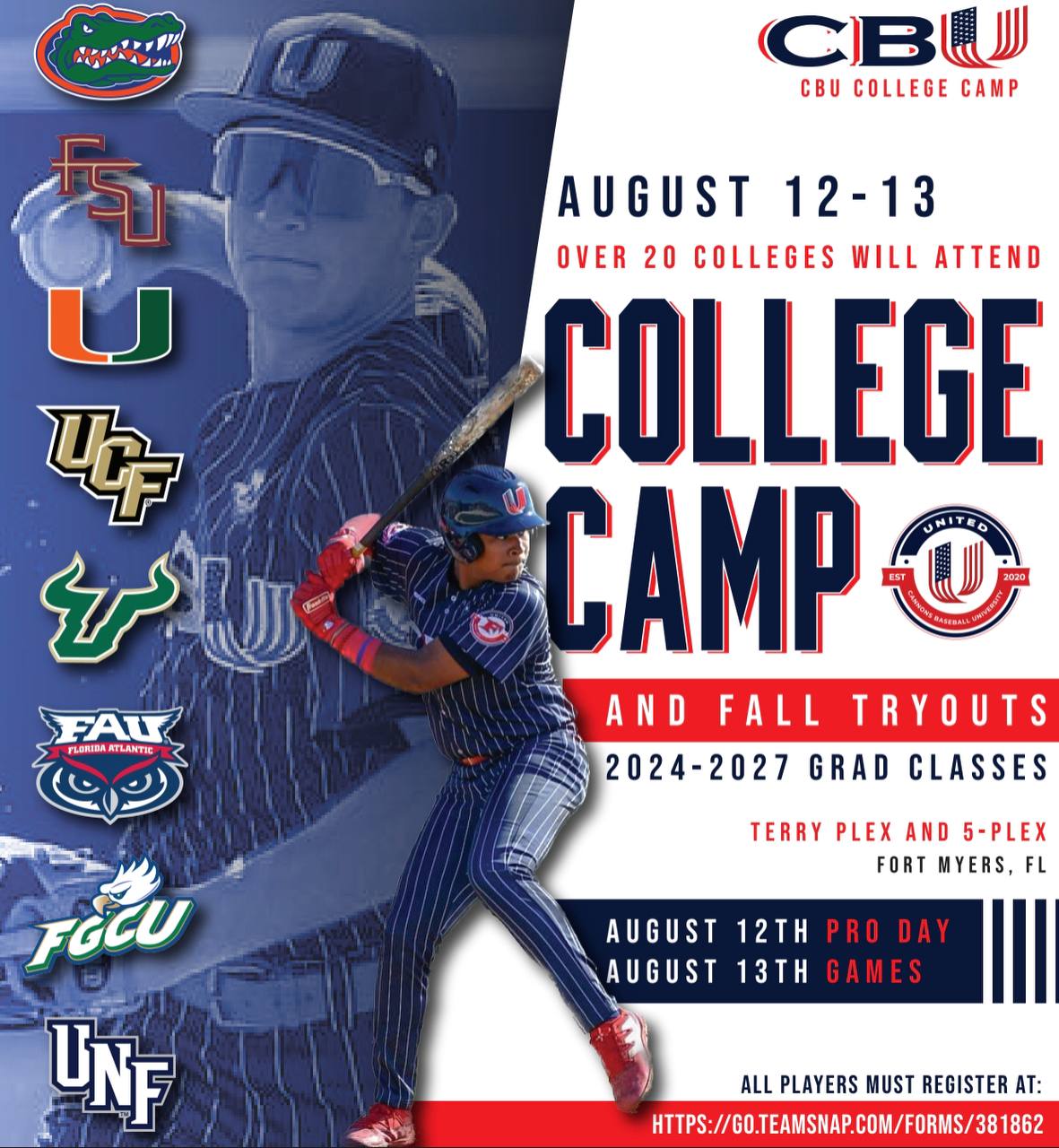 CBU will be holding our 2023 fall team tryout in Florida Perfect Game headquarters: Fort Myers, FL.
This event will be covered by multiple outlets such as Perfect Game, PBR, Prospect Select, Diamond Pro Media and more.
Event Info:
Grads: 2024 | 2025 | 2026 | 2027
Date: 8/12 - 8/13
8/12/2023 - Showcase/Camp Day at 5-Plex
8/13/2023 - Game Day at 5-Plex | Pitcher Only (PO) come this day.
** All exact times will be inserted into TeamSnap closer to tryout date.
Location:
5-Plex - Lee County
4301 Edison Ave, Fort Myers, FL 33916
To register and gain further information, please click the button below!